HUGE BLOWOUT SALE GOING ON NOW !!
Shipping is not figured in your order total at checkout. We ship best way possible and will email you with the shipping amount after your order is received and packed for shipping. Please make sure your email is current when you check out in case we have to contact you about your order. Other sites figure shipping on each item, therefore costing you more at checkout .
Wedding Table Linens Now In Stock
Call for discount on wedding linens of 10 or more of one item.

Wedding Tablecloth Sizes:
Round Satin: 70", 90", 108" Use as tablecloth or under liner for our cutwork tablecloths
Round Polyester: 70", 90", 108", 120" and 132"
Rectangle Satin for 6 Ft. tables: 60" x 102" ( For guest seating at reception)
Rectangle Satin for 8 Ft. tables : 60" x 126" ( For guest seating at reception)
Rectangle Polyester 6Ft. Tables: 60" x 102 (For guest seating ) or 90" x 132" if
draped to the floor for gift table, serving table etc:
Rectangle Polyester 8 Ft. Tables: 60" X 126" or draped to floor : 90" x 156"

Call me for help if you don't know what size you need . 214-693-1431
Unique designs, with intricate cutwork and embroidered designs, 100% machine wash N dry polyester fabric. Beautiful quality table linens, with elegance ! Our linens will make your home uniquely yours, these are not sold in department stores. Great gifts for any occasion, weddings, birthdays, Christmas or Anniversaries.
Excellent quality, and affordably priced. Accessories also include: napkin rings , beautiful satin underskirts for an elegant layered look with our table toppers.. You will love them for years to come.


We ship worldwide. Be sure to Bookmark us.
Contact us: 214-693-1431
planogal@sbcglobal.net

I Love Linens, Attn: Peg Moore
2309 Trailridge Dr.
Plano, Tx. 75074
Powered by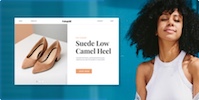 Create your own unique website with customizable templates.